How to Set Up Email on Android
Step 1: 
Set up Email
Select Other
Step 2:
Open the Email application
Enter your email address and select Manual Setup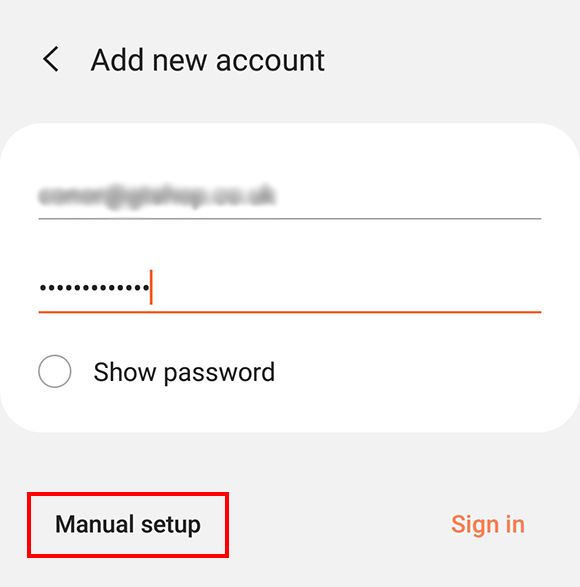 Step 3: Account Type
Select IMAP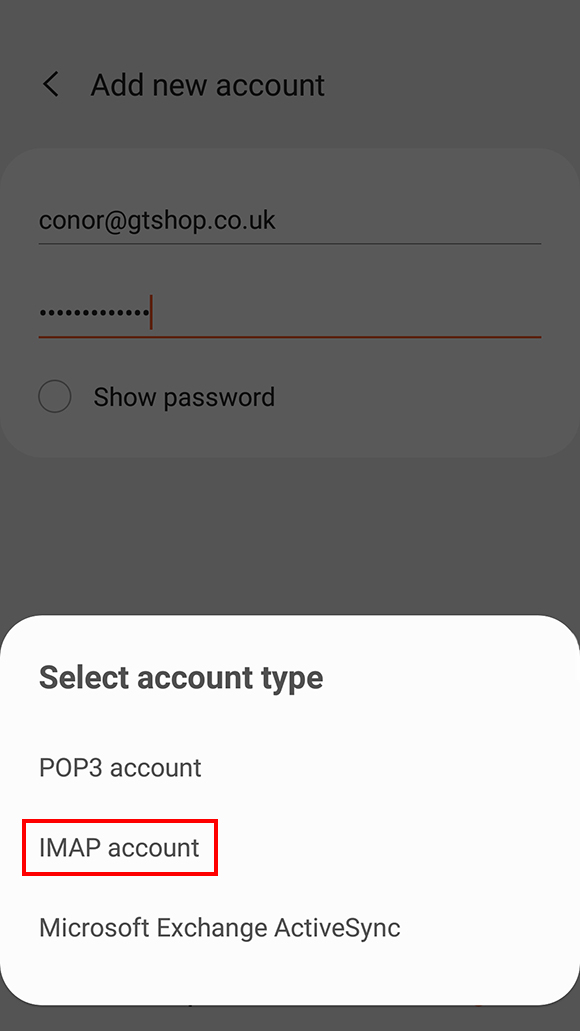 Step 4: Enter Incoming Account Settings
Enter the following information:
Username: Enter your full email address.
Password: The Password field is automatically filled in with the password that you created when you set up your email account.
IMAP server: This is the name of the server which holds your email. Enter mail.a.hostedemail.com
Port: 993
Step 5: Enter Outgoing Server Settings
Enter the following information:
SMTP Server: mail.a.hostedemail.com
Port: 465
Security Type: SSL / TLS
Username: Your email address
Password: Your email account password

Click Sign In to complete the setup process.
Please note that each email address you have through our email hosting packages with us is limited to 5GB of server storage. If you exceed this limit, you'll need to either clean-up your email (by deleting old or unused communications), or request additional storage space by contacting us (additional costs will apply).