Haberdashers' Monmouth School's New Website Blends Tradition With Modernity
Haberdashers' Monmouth Schools in South Wales are a group of public schools based in the Wye Valley of South Wales. They comprise of a new co-ed Prep School, a Girls School (founded 1892), a Boys School (founded 1614), and a co-ed Sixth Form.
Haberdashers' Monmouth Schools espouse an educational system termed the Monmouth Model. This seeks to "recognise talent and nurture excellence, providing the best possible springboard for your child's future."
The evolution of Haberdashers' Monmouth Schools
The school recently reorganised their teaching policies and with that came a rebrand. This meant that whilst the Girls and Boys Schools (11–16) retained single sex teaching, the Prep School (3–11) and Sixth Form became co-ed.
As a result, the school required a new digital presence to reflect their evolution. We agreed on a phased approach with the school. To start, an initial round of revisions for immediate launch allowed the school to bridge the gap. Following that, a more holistic overhaul would begin. This involved a beposke website development and redesign using more modern techniques and a mobile-first approach.
A historical school with a website fit for the future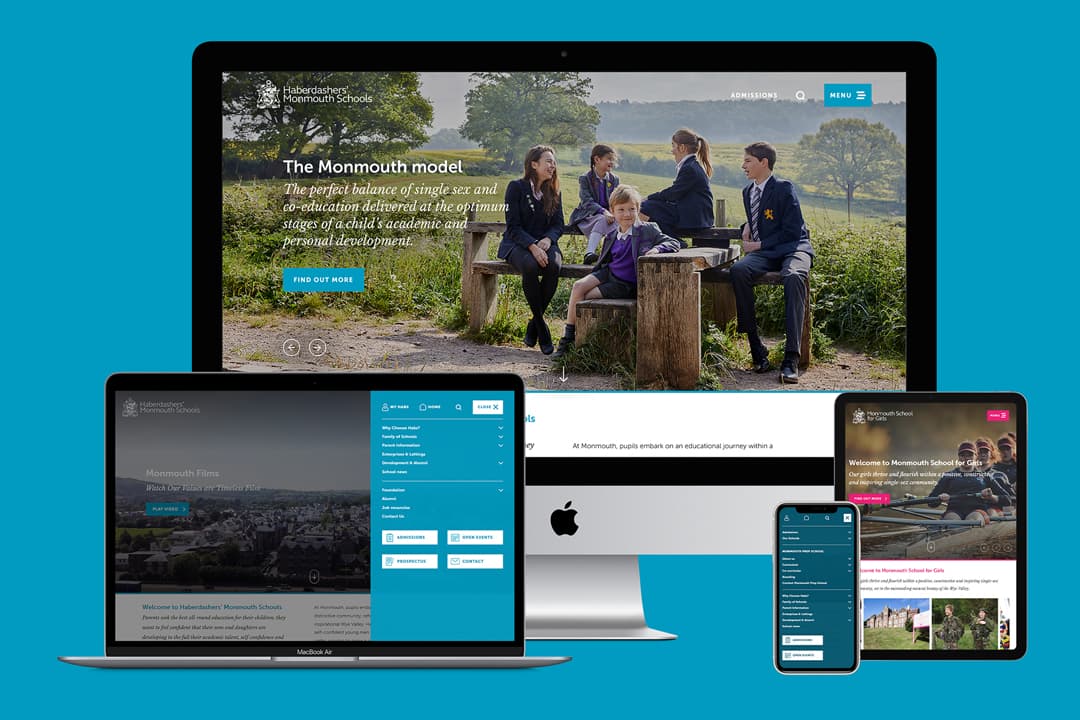 The school's existing website used a redundant WordPress multi-site system—a legacy from the previous school structure—organised around unique domain names for each school within the group.
To simplify future maintenance and development, we moved the new website onto a single-site WordPress platform. Doing so simplifies long-term extension and development. It also mitigates issues caused by maintaining many databases.
It was critical for the schools to have a website foundation that was as "future proof" as possible. By starting with a well-researched content strategy, we created a platform that can be easily updated or visually refreshed from a consistent foundation. This also avoids the need for unnecessary and costly rebuilds in future.
Part of the redesign also utilises a custom-made icon set we created especially for the school. The icons took inspiration from the school itself, and are a key component of the website's "wayfinding" system.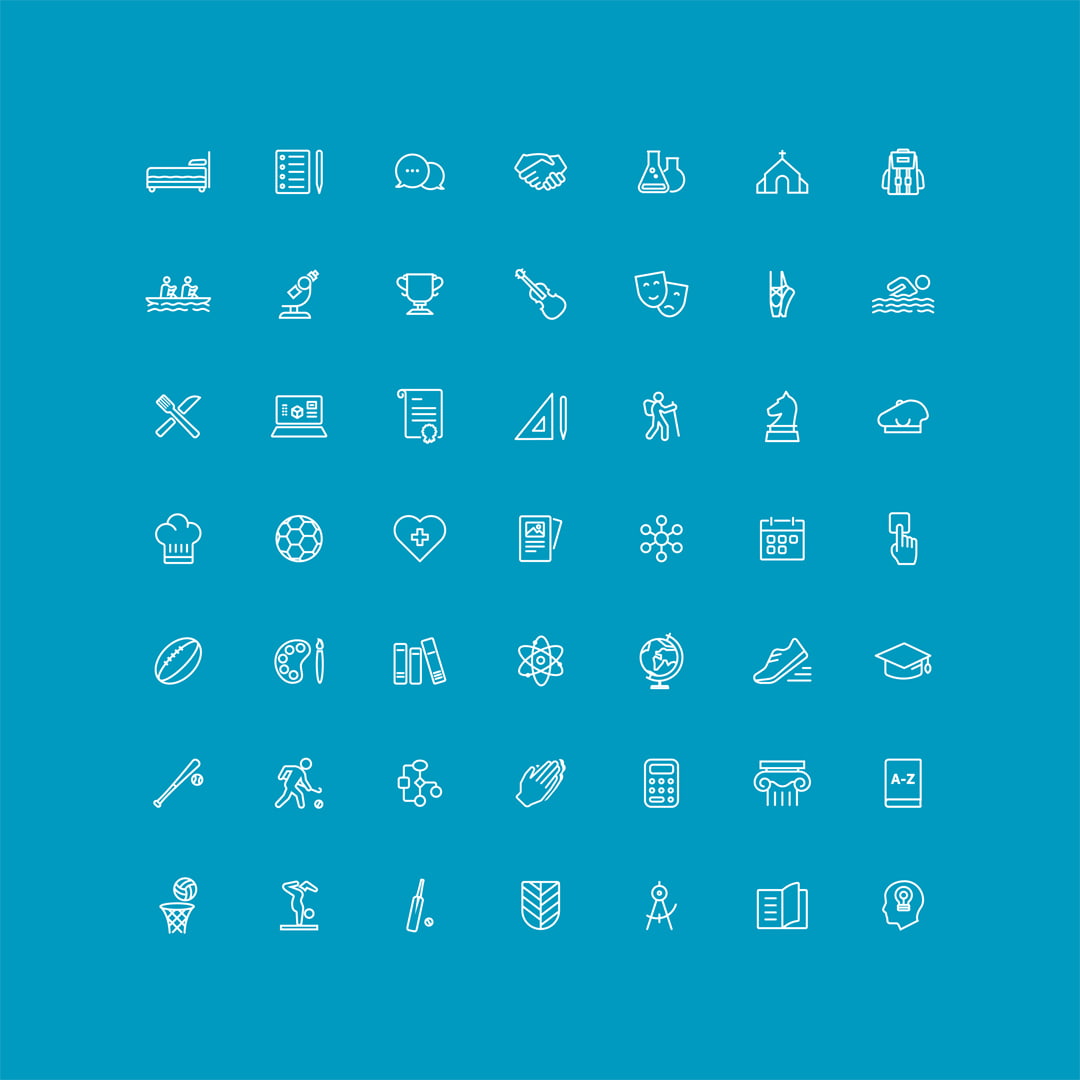 The redesigned school website uses a mobile-first, content-led approach. It ensures that user journeys are robust, cohesive, intuitive, and fit for purpose. Rather than relying on restrictive templates, we took a modular "page builder" approach. Each individual type of content was created in template form as a "content block". They can then combine in any configuration required to create a page.
Additionally, we built a custom-made granular menu builder, allowing the construction of detailed menus. It includes unique calls to action, presentation of supporting content, and more. The menu better guides the user by adopting a cleaner approach, avoiding confusion or information overload.
With the successful launch of the new Haberdashers' Monmouth Schools website in November 2021, we're excited to continue our relationship with the school group for supporting improvements and refinements.
Let's make your dreams a reality
Are you looking for a bespoke website design solution tailored for your specific needs? Perhaps your existing platform needs to be rebuilt on a mobile-first approach? We're always happy to have a chat. Email [email protected] or call 015395 64580.