What Business Owners Need to Know about Google Analytics 4
In October 2020 Google announced the end of Universal Analytics and the launch of Google Analytics 4, also known as GA4. As a business owner, you may not know what this really means for your website's future, and while we can tell you more in this article… the most important thing to know is; now is the time to switch to GA4.
What is GA4?
GA4 is the latest iteration of Google Analytics, a measurement tool that allows you to monitor the usage of your website and app. It has existed since 2005, tracking and monitoring website users to show business owners and marketers how their websites are found, and what users do on the site once they have found it.
Google has updated Analytics in the past, but Universal Analytics has been the standard since 2012. That means many people are familiar with Universal Analytics. The move to GA4 will unsettle many business owners and marketers who are used to the way things are now. However, with so much changing within the worldwide web in the last 10 years, the move is needed.
There are many positives to the new platform and some changes that are going to make the move more difficult to get used to.  Lets talk about the differences… 
GA4: The Good Stuff
GA4 will provide more real-time data with artificial intelligence built in. This means that there are many advantages to the platform, including advances in tracking, event management and data manipulation.
More Accurate Tracking
One of the biggest reasons for the move to GA4 is the rise in the development of apps. The platform allows users to better track events on their apps in addition to websites. Previously you couldn't track conversions on apps through Google Analytics and would have to use firebase for app tracking. If you have an app, or are thinking about creating one for your business, you will benefit from this.
Automatic Tracking for Some Events
In Universal Analytics, events had a category, action, and label as well as their own hit type. In GA4 these things are events in their own right. Page view hits in Universal Analytics become page_view events in GA4, for example. Other automatic tracking includes first_visit, session_start, ad_click, and in_app_purchase. Other events have to be created, and conversions have to be turned on from these events, but it is handy to have some stuff being tracked from the start without any real set up. 
Connection to BigQuery
Many people are excited about the connection that GA4 provides to the BigQuery database. As a small business owner you may not know about BigQuery, but as your business grows, it can help you with questions you may have about your customer base. 
BigQuery was designed to help people manage and analyse data through machine learning. It allows you to track your business data and it's all built into GA4. This technology will improve the visualisation available, giving you more access to information about where your users come from and the steps they take to convert. The integration is free, but to use and manipulate the data in BigQuery you will have to pay for certain aspects of using it, including the amount of data you store and the amount of data processed when you run queries.
Reports Within "Explore"
Within GA4 the Explore tab provides the account holder the opportunity to create reports that show exactly what you want to see. You can easily choose segments of dimensions and metrics to see information about your app or website clearly and can be saved for regular use.
Debug View & Real-time Data
GA4 gives us the chance to debug directly from the platform, unlike previously when you had to debug through Google Tag Manager. Real-time views allow you to see what is happening on your website or app as it happens too, giving you direct insight when new campaigns launch.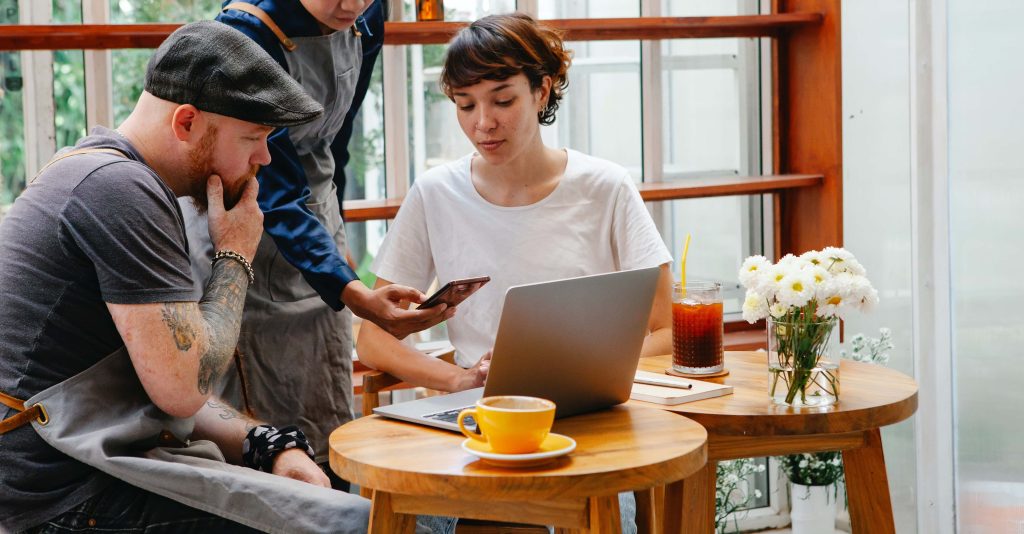 GA4: The Biggest Stumbling Blocks    
With all major software changes, there are going to be things that you need to get used to during setup, and some features that we are used to that are no longer available.
No Views Within the Same Property
Previously an account could have different properties with multiple views within the property. This would allow users to monitor different data within different views and have a testing view. The free version of GA4 no longer allows users to create multiple views in the same property. However, there are paid-for features that allow the same sort of functionality such as Roll-Up Properties and Sub Properties.
Report Creation
As many of the initial built-in standard reports of Universal Analytics aren't there in GA4, you may need to create a number of reports to see the same data that you previously got to very quickly. The change in the interface will come with a very steep learning curve for many regular users of the platform.
Timing
This is probably one of the biggest things you as a business owner may need to know about GA4. Whilst Google has given plenty of notice about these changes, first announcing GA4 in October 2021, many analytics users aren't aware of just how quickly the platform needs to be implemented. Google will sunset Universal Analytics on 1st July 2023. That means while you'll still be able to access it, it will no longer collect data from your website. If you make a habit of comparing year-on-year data, you will want to have GA4 set up as soon as possible. If you haven't got it installed yet, you will have to use the two platforms between July and whenever you set GA4 up and compare your data manually.
How Do I Set GA4 Up?
Google has built in a GA4 assistant to help you set up your GA4 account.
Simply head to Admin > Property > GA4 Setup Assistant and follow the steps. You may need to install tracking codes on your site, but many Universal Analytics properties allow a bridge between GA4 and UA so that the data starts collecting straight away.
You will have to manually set up conversion and custom event tracking, most likely using Google Tag Manager if you want to mirror some of your events, but others will be picked up by the events in place already.
If you need help, BFI has a digital marketing team on hand to give you a hand. We'll need access to your analytics account, but we can do all the hard work for you, and can run a training workshop afterward to ensure you know where everything is. Get in touch with our dedicated SEO agency team members today on 015395 64580 or email [email protected].