Improved visual design for local interest group
Arnside & Silverdale AONB is a local interest group which aims to protect and promote the local area of outstanding natural beauty. They asked us to take over their clunky website and make improvements to the visual design.
DISCOVERY
Working with this client was a real bonus as our studios happen to be on the coast-line of the AONB. We held an informal workshop to discover how we could put in place useful changes to the inherited site. Between us, we established that the website was confusing. We decided that we should create clearer signposts to the diverse content and help the user experience. Together, we decided to make improvements through a clearly defined structure. Then we were asked to provide visual proofs as a start point.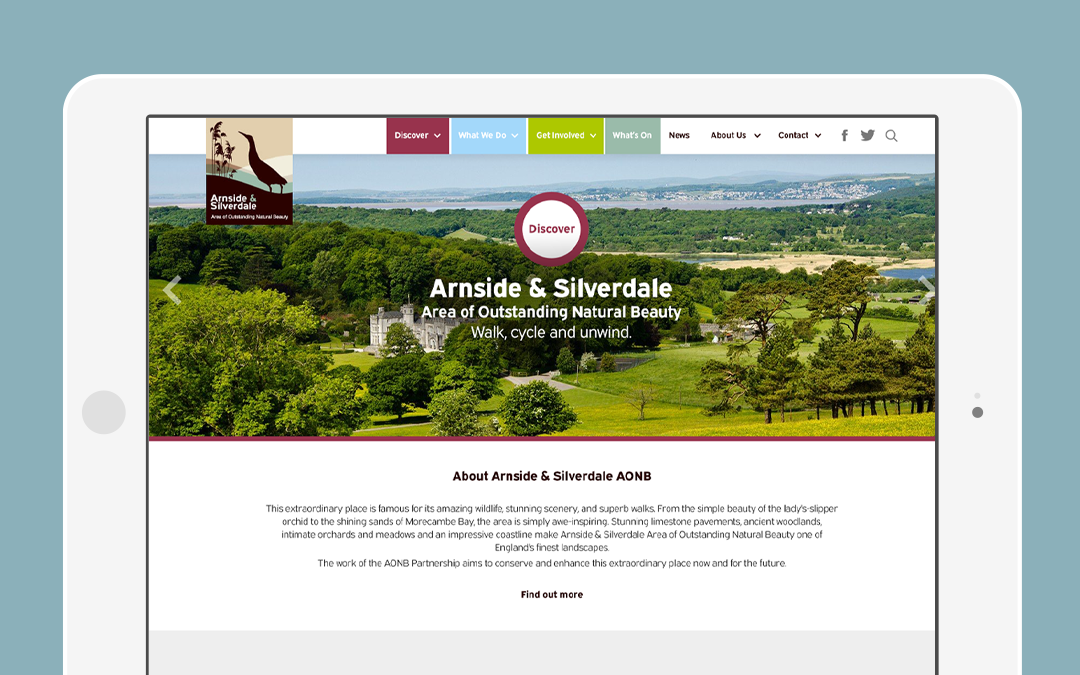 VISUAL DESIGN
The client gave us a series of branding guidelines to follow and we used these to aid the website design. We developed a great communication throughout the project. This collaborative approach helped to maintain the established branding. We also improved the layout with a new icon set, improved navigation and a clearer, more consistent visual language.
DEVELOPMENT
Sadly, we had inherited a WordPress CMS development which was poorly implemented and confusing to operate. Rather than try to edit it, we made a new interface and simplified the work flow.
HOW WE CAN HELP YOU
By building connections with clients and listening to what their aims are, BFI are able to use their combined skills to integrate with a broad range of clients. As a full service web design agency, BFI can help you with web development, SEO and other digital marketing services please call on 015395 64580 or get in touch by email.