Interweave choose BFI for ecommerce
Interweave Healthcare is a wholesale healthcare textiles business serving NHS hospitals, clinics and contract laundries across the UK.  Last year they approached us to develop an eCommerce website for their growing operation in the UK. This was to be a large and layered project which required a detailed bid.
DISCOVERY
This kick-off phase gave our team the opportunity to discuss Interweave's requirements in more detail. We had the opportunity  to go through ideas, suggestions or examples that the client wanted to incorporate into the project. In addition we discussed competitor activity and defined project-specific success benchmarks.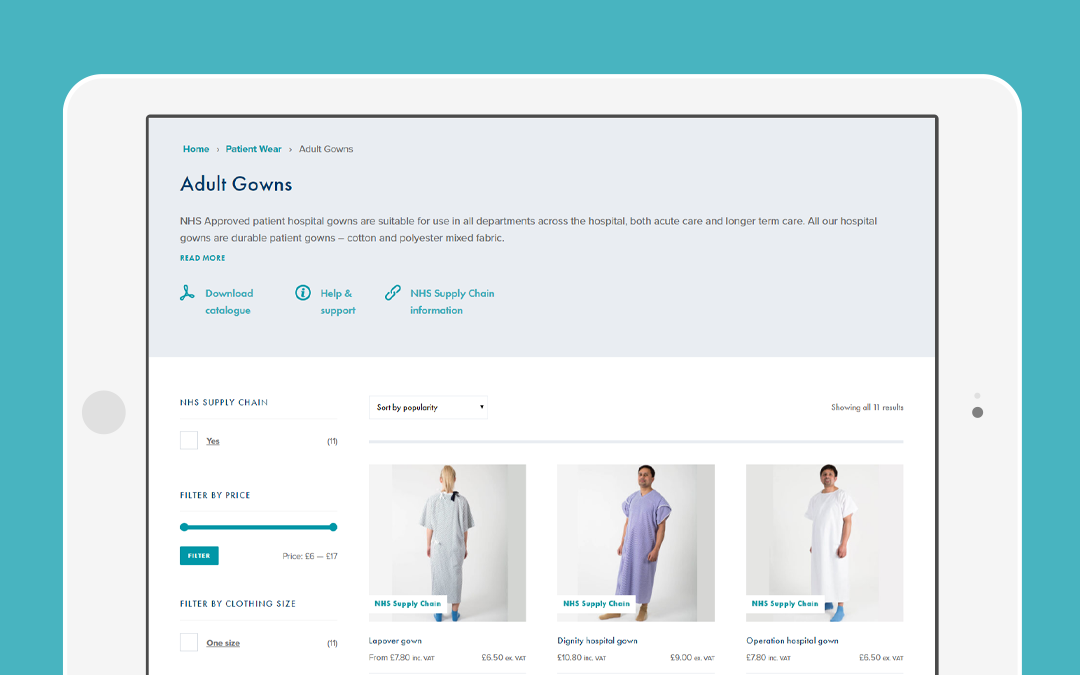 USER EXPERIENCE
Our UX and UI design team held a series of user experience workshops, including a variety of collaborative activities. By working closely with stakeholders, we gained a valuable and diverse range of perspectives, insight and consumer knowledge. This helped to develop a robust information architecture, and a solution perfectly designed according to the brief.
WIREFRAMING & VISUAL DESIGN
Our creative team began work on the user interface which demonstrated key website processes and functionality. This stage was valuable to gain feedback from all stakeholders, as it visualised the specification in a clear and understandable way.
DEVELOPMENT
Once mock-ups were finalised and agreed, our technical team kicked off the development process. This provided Interweave with the opportunity to prepare assets in parallel (such as imagery, copywriting, data etc.). This ensured a streamlined, agile workflow at all project stages for an efficient turnaround to market.
HOW WE CAN HELP YOU
By building this lasting connection with clients and listening closely to what their aims are, BFI are able to seamlessly integrate with any business model. If you think BFI can help you with eCommerce, web design and web development, please call on 015395 64580 or get in touch by email.