Music therapy specialist chooses BFI for web design re-fresh
Musability is an organisation which offers specialist neurologic music therapy throughout Merseyside. They work for organisations, groups and individuals, setting up appropriate therapy on a case by case basis. Roz Whitely – their managing director, approached us to tweak their web design in order to accommodate new requirements.
DESIGN & DEVELOPMENT
Musability already had some established brand assets, but we calmed the colour sheme down and re-worked the logo. We found that the existing website was full of flaws and badly executed, so we stripped it down and built it up again.  Roz also asked us to help with a series of SEO workshops which helped her organise the site in a more logical way.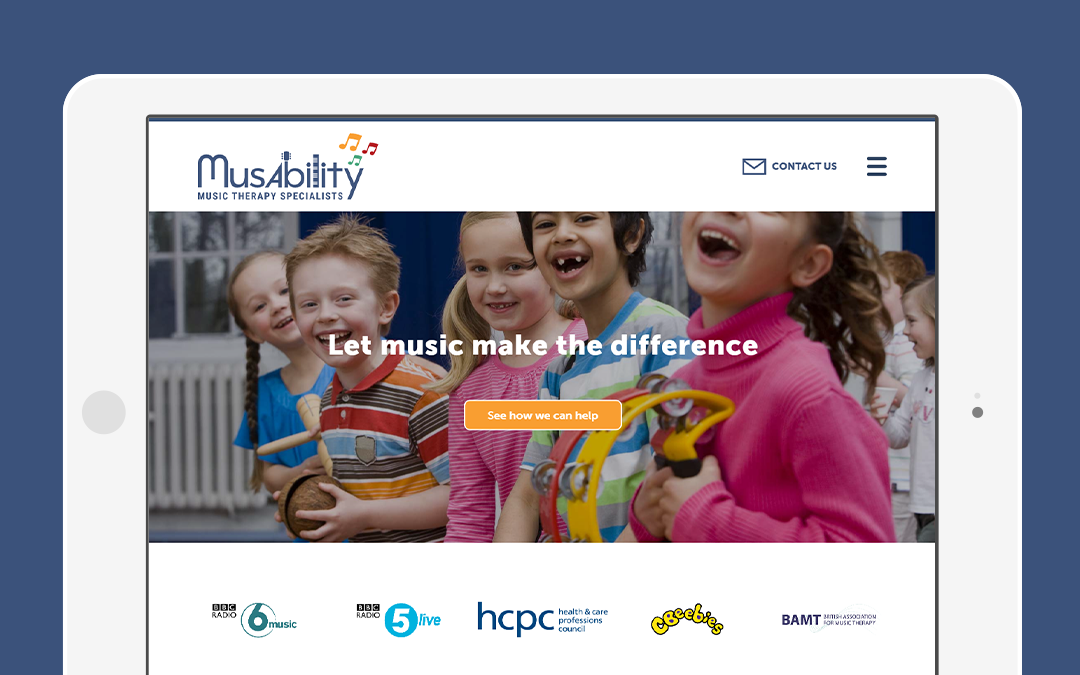 DELIVERY
We worked closely with Roz right from the beginning of the project and recognised that she wanted a simple site.  In order to reduce costs, Roz was to write and edit all the content herself. We managed to deliver a lightweight, easy to manage website for Musability and they are delighted with the result.
HOW WE CAN HELP YOU
By building these meaningful connections with our clients and listening closely to what their aims are, BFI are able to seamlessly integrate with any business model. If you think BFI can help you with your web design and web development, please call on 0845 519 4727 or get in touch by email.