New portfolio website for local photographer
Helen came to see us to turn her tired old portfolio into a photography website that displayed her work more sympathetically. She came late to the art, having worked as a mental health nurse up until her retirement. Since then she has fine tuned a hobby to the point of graduating with an MA from De Montford University.
DESIGN & DEVELOPMENT
Helen's visual representation of her subject matter is incredible, especially her wild and garden flower collections. Relying on macro shots she creates huge, indefinable colourscapes which look amazing in large format. With that in mind we decided not to crowd the work with "interface" and let it speak for itself. Helen would be managing the website herself, so it was paramount that we intergrated a CMS development to keep admin simple, we opted for WordPress. We also worked up a really simple logo which "changes colour" with each photo it overlays.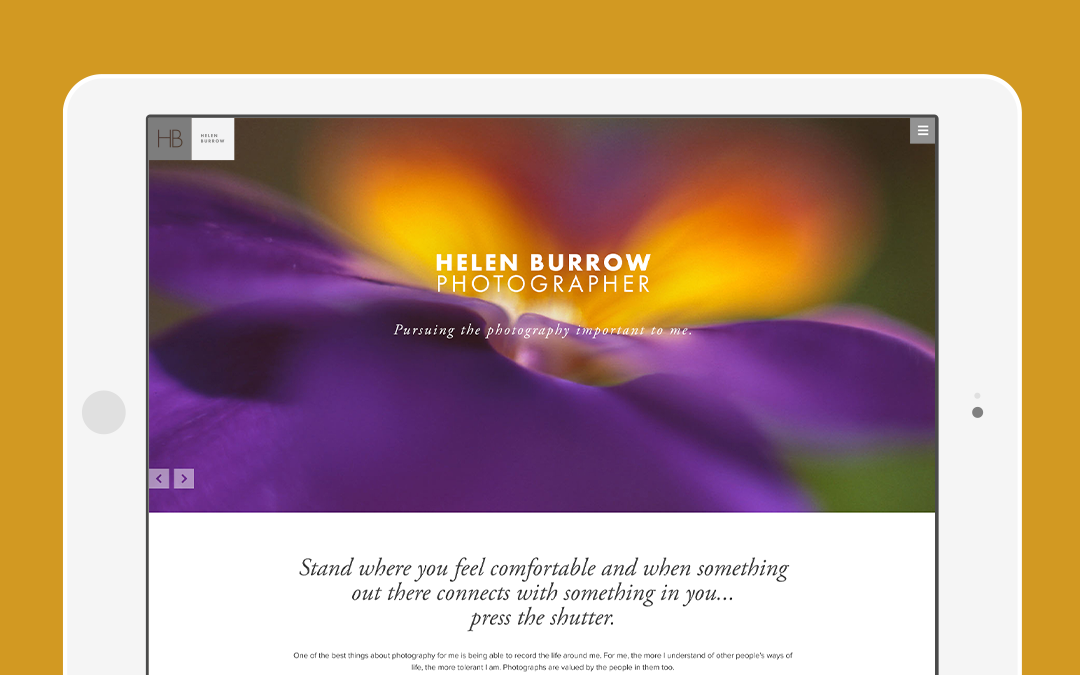 DELIVERY
We worked closely with Helen right from the beginning of the project and recognised that she wanted a simple interface.  In order to reduce costs, Helen prepped all her images and defined their categories well in advance of launch. This website had no need for bloated plugins or custom fields, so our developers made the most of WordPress and its native functions. We managed to deliver a lightweight, focussed portfolio for Helen and she's delighted with the result. If you'd like to see the result, go and check her work out here. We think you'll agree with us that it's stunning.
HOW WE CAN HELP YOU
By building these meaningful connections with our clients and listening closely to what their aims are, BFI are able to seamlessly integrate with any business model. If you are looking for a web design agency in Cumbria, and think BFI can help you with your web development, please call on 015395 64580 or get in touch by email.