BFI Launches New Music College Website
Resonance is a new music college based in the West Midlands which will offer five degree courses ratified by Solent University. Their brand-new, purpose-built facilities are outstanding, providing everything an ambitious student would need to excel in their musical studies, with options including business, production and performance. Our partners at Shark Design approached us to develop the Resonance website – in time for their launch strategy!
DESIGN & DEVELOPMENT
Our colleagues sent us a complete wireframe set, design guidelines and full design proofs. This comprehensive set of assets allowed us to streamline the development process and build the site into the WordPress CMS. We maintained close contact with Shark throughout the process and reacted quickly to new requests.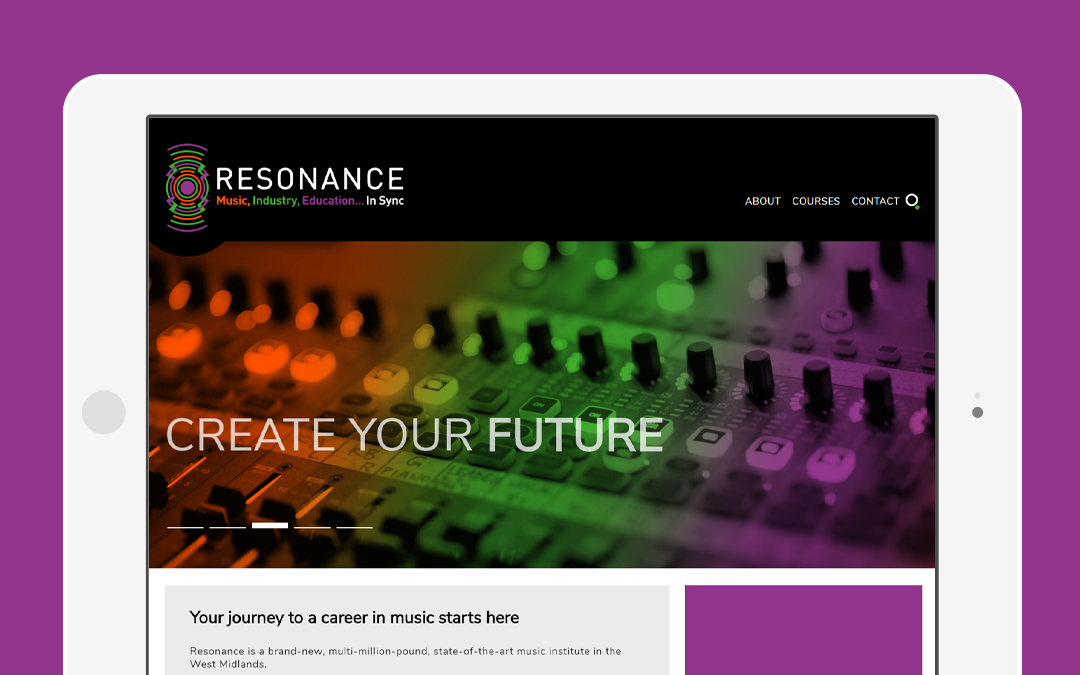 DELIVERY
BFI has many years of combined experience in this industry and has forged many partnerships since it started in 1996. As a team, we have learned that through collaboration and effective communication we are able to deliver on time and in budget. In this instance, we were given a full set of design guides, but we were still called upon to think creatively throughout the project. We are hosting the site and will continue with a plan of ongoing improvement with the client in time for their first semester in 2020.
HOW WE CAN HELP YOU
BFI builds meaningful connections with our partners and listens closely to what their aims are. Consequently, we are able to seamlessly integrate with any business model, including educational websites. If you're a design agency and think BFI can help you with your website design and development, please call on 015395 64580 or get in touch by email.