Website design refresh for long term client
BFI have a continuing relationship with Veho Solutions, having been involved in a number of their projects.  The client came to us with the intention of adding some "landing pages" to launch some new services. We established that a full website design refresh might be a more cost effective solution for the client.
DESIGN & DEVELOPMENT
Tom Bowen – Veho Solutions' marketing lead – asked us to visually align the project with the recently launched Veho Genie website. This B2C website needed to appeal to four industry sectors. It also needed explain simply how their services could benefit clients. Veho asked us to improve calls to action and create continuity between the two websites with a connected visual language.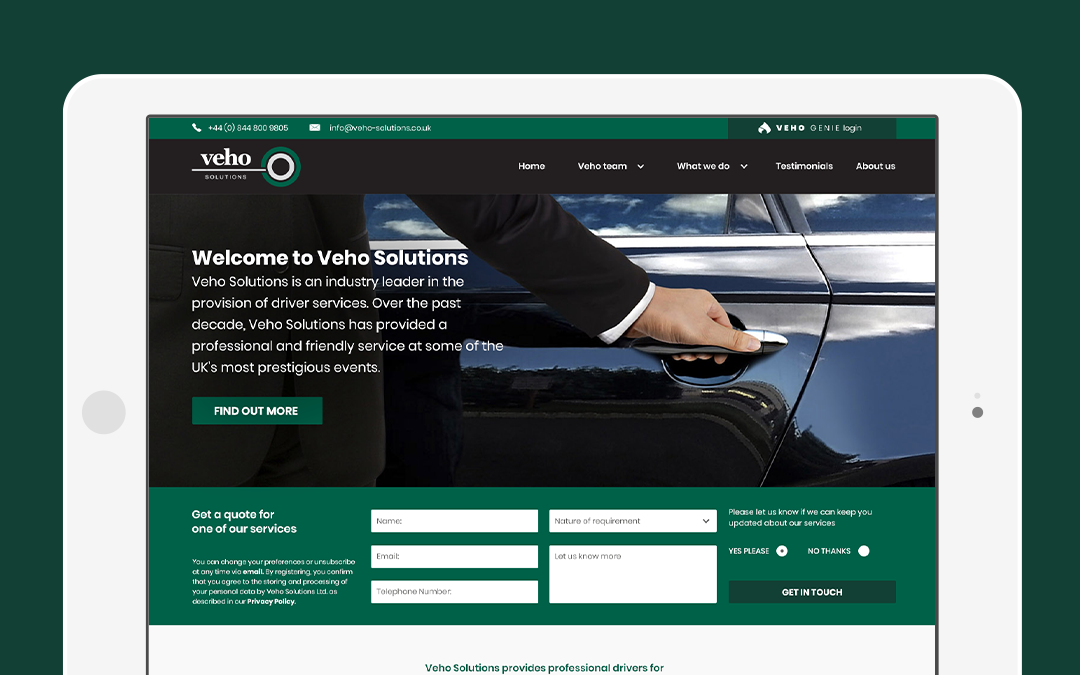 DELIVERY
BFI worked closely with the client. We quickly proofed a new design and suggested a fast turnaround. Once the client signed off, our front-end team edited the website. And added new assets where appropriate. Currently, we have an on-going improvement program in place with the client. So all costs were kept to a minimum. We were able to turn this project around very fast as all the changes were in the front-end.
HOW WE CAN HELP YOU
By building these meaningful connections with clients and listening closely to what their aims are, BFI are able to seamlessly integrate with any business model. If you think BFI can help you with your design refresh,  digital marketing or web development, please call on 015395 64580 or get in touch by email.