Elis chooses BFI for new website
Elis is an international multi-service provider, offering textile, hygiene and facility services solutions. Last year they completed a merger with our long term client Berendsen and asked us to re-brand their online offerings. One of these was a new website which offers re-useable surgical drapes, gowns and other health care products.
DESIGN & DEVELOPMENT
Our friends at Elis provided comprehensive design guidelines and asked us to provide full design proofs. These design assets certainly helped us to quickly establish the corporate brand and language. Nevertheless, this was a new venture for the business, so we had to create a number of bespoke icons to highlight the product areas. We proofed all stages of the UI and maintained an accurate representation of all branded assets.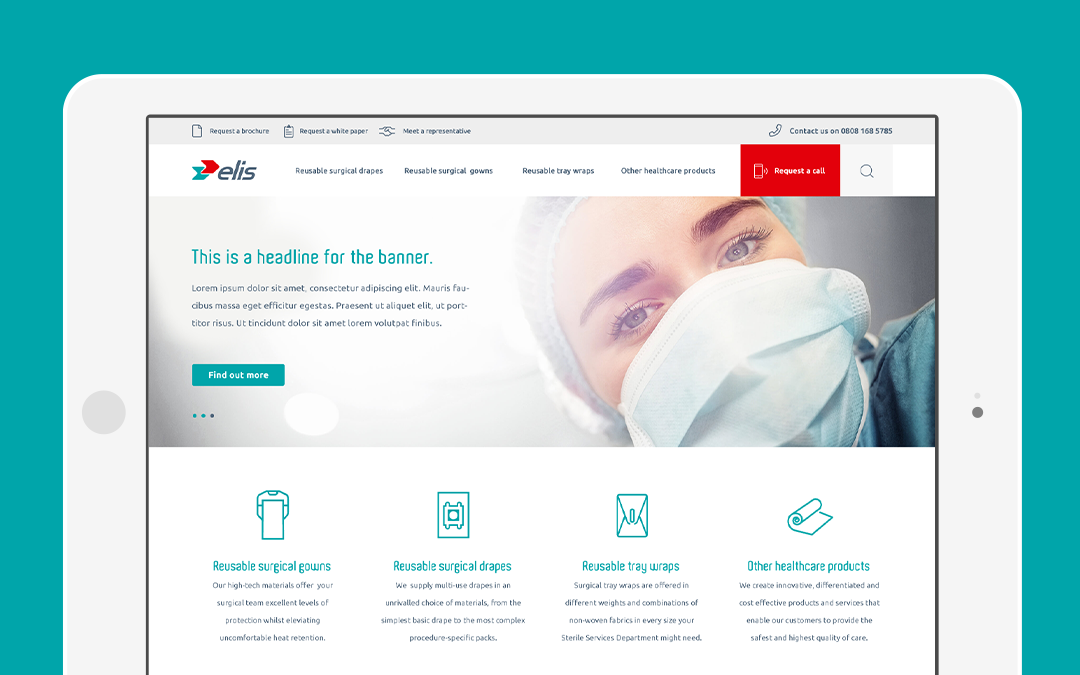 DELIVERY
BFI has many years of combined experience and has forged many partnerships since it started in 1996. We have learned that through collaboration with our clients we are able to deliver projects in a timely fashion. Although we were given tight design guidelines in this project, we were still invited to provide creative solutions. We are hosting the site and hope to continue a valuable working relationship with brand manager Roberta Charlett.
HOW WE CAN HELP YOU
BFI builds long relationships with our customers and we listen closely to what their aims are. As a result, we are able to seamlessly integrate with any business model. If you think BFI can help you with your brand,  website design and development, please call on 015395 64580 or get in touch by email.